LEDriving HL Gen2
With a color temperature of 6,000 K and a very compact design, the OSRAM LEDriving HL retrofits provide an easy solution to upgrade car headlights with cool white LED light – providing a stylish look as well as superior brightness. The LED high and low beam lamps by OSRAM as replacement of conventional H11 lamps. With the latest LED technology and very compact design, these new lamps allow a high compatibility and an easy installation for an even wider range of car models. LEDriving HL lamps are 12 V and 24 V compatible. The pair of lamps comes with a 5-year OSRAM guarantee and with a long service life. For precise guarantee conditions please refer to www.osram.com/am-guarantee. Please note: These products are not ECE-approved and must not be used on public roads in any exterior application. Use on public roads will invalidate both the operating license and insurance coverage. Some countries prohibit the sale and use of these products. Please contact your local distributor for information on your country.
Specifications:
| | |
| --- | --- |
| Application | High beam / Low beam |
| Base | PGJ19-2 |
| Type | H11 |
| Voltage | 12 V / 24 V |
| Wattage | 15.4 W |
| Colour temperature | 6000 K |
| Lumens | 1215 lm |
| Homologation ECE | no – off-road use only |
SKU:

67211CW
Category: LED
Tags: h11, led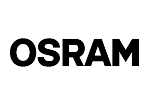 OSRAM was founded in 1919 by the merger of the lighting businesses of Auergesellschaft, Siemens & Halske and Allgemeine Elektrizitäts-Gesellschaft (AEG). On 5 July 2013, OSRAM was spun off from Siemens, and the listing of its stock began on 8 July 2013 on Frankfurt Stock Exchange.